» Introduction
» Andrenosoma
fulvicaudum
» Diogmites
cf. angustipennis
» Diogmites
cf. missouriensis
» Diogmites
neoternatus
» Diogmites
platypterus
» Neomochtherus
spec. aff. idahoae
» Proctacanthes
rufus
» Triorla
interrupta

A collecting trip to South Illinois (2000)ROBBER FLIES - ASILIDAE
by Fritz Geller-Grimm (Frankfurt) and Martin Hauser (Champaign)
---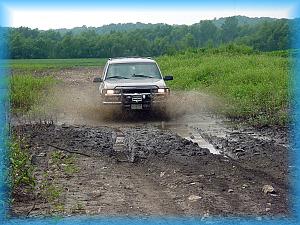 Due to the support of Prof. Dr. Mike Irwin, the Therevidae-team and the field vehicle, we were able to make a collecting trip, together with Felix Grimm, between the 02.-03.VIII.2000 to the southern tip of Illinois. This region was never covered with glaciers during the Pleistocene, so the landscape and the fauna are much richer than in the northern part of this state.
In between the rain showers, we were able to collect flies in some wonderful locations. The emphasis of our collection was the families of robber flies (Asilidae) and stiletto flies (Therevidae). As a result, we were able to collect 8 species of robber flies in only two days. At least two of the species had never been reported from Illinois, but some of the determinations are yet to be confirmed because the species of the genus Diogmites are very hard to identify. Also single females of most of the robber fly species are hard to determine. We present the photos here with the hope that somebody could help us with the determinations!
List of collecting locations:
August 02 2000, USA, Illinois, Saline Co., Shawnee National Forest, Garden of the Gods, 37°36'N 88°23'W
August 02 2000, USA, Illinois, Pope Co., Lake Glandale, 37°24'°N 88°39'W
August 03 2000, USA, Illinois, Pope Co., Dixon Springs, Field station of the University of Illinois Champaign Urbana, 37°26'N 88°39'W
August 03 2000, USA, Illinois, Alexander Co., Gale, soy bean fields at the Missisippi river, 37°15'N 89°27'W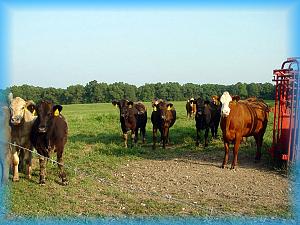 Some remarks about the cameras used during the trip:
The photos were taken in the field with a Sony Cybershot 505, while the pinned specimens were photographed with a Nikon Coolpix 950 (both are digital cameras with two million pixel) [further informion on the Coolpix 990]. In the meantime the new model of Coolpix is on the market with a resolution of three million pixel. This camera shoots excellent macro photos (with 2 cm minimal distance) even without being attached to a scope.

Our vision is to use digital camera technology and the Internet, to create a picture database of all taxa of robberflies, especially the Types! If enough people will support this project, we hope to realize this in the near future. Of course this database will not replace good keys with line drawings or the examination of Types, but it will facilitate determinations.
---